Our Marketing Approach
Having a world class mobile app is not enough to stand out from the crowd in an incredibly crowded and competitive marketplace.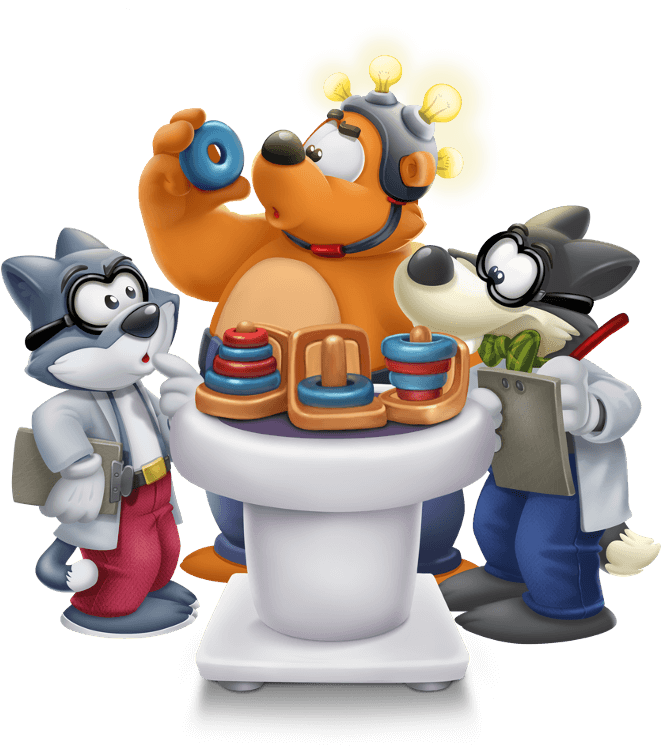 That's where the Marketing team comes in.
Taking risks and sometimes failing are part of our creative process. We adore working on crazy ideas and left field strategies - even if they generate a very low probability of success.
We don't mind putting a huge effort and a big budget behind zany concepts, because learning is priceless for us. The essence of all of our efforts is exploring the chance to take a leap, move the needle and try something that others would not dare to do.
This approach allowed us to maintain an industry leading approach to marketing. We generate compelling content that connects users with our products in the right places and the right times. Without being intrusive, we create dozens of messages and pieces of creative content and collect a huge amount of data from users' actions that help us understand what they like and find appealing.
Armed with that knowledge, we are able to optimize content to grab the attention of potential users.
Combining a data-driven, highly analytical approach with the science of art, we constantly test and analyze the performance of new and existing creative concepts. Reaching billions of users allows us to analyze and interpret the conclusions of these tests in a detailed and timely fashion.
This leads in turn to a deep understanding about our users and their preferences shape how we communicate.
Pushing the boundaries, we try to surpass our own high standards as we help our advertising partners including Facebook, Google and many others by constantly providing data-based feedback and passing on our understanding of how the industry is evolving. And together we explore new ways to reach audiences with new creative ad units and new means of targeting different user groups - thus improve the advertising products and tools beyond their present scope. In this role, we are a pioneer for the evolution of the whole mobile ad industry.
The Marketing team is autonomous and agile, executing decisions without the need to refer to an internal bureaucracy and we are ever-evolving, breaking new grounds each and every day.
Both our games Toon Blast and Toy Blast are among top 10 most played and highest revenue generating games in the US. To become a part of more people's lives we are reaching more than 30 million people globally every day with our creatives, and we know that every second we create an impact.