Running TV Campaign in Japan
When we started focusing more heavily on Japan and aimed to become one of the top games in the region, we knew we could broadly use our existing marketing materials in our performance campaigns - these worked just as well in every region as they did in our main market, the US. But knowing Japan is one of the most unique cultures in the world, we also had to produce creatives that we have not tried before and that spoke specifically to our Japanese audience.
We started by producing manga style creatives which is a favorite in Japan. We also worked with teams across the globe to produce kawaii, Japanese style illustrations and humorous short films starring Japanese actors. We tested all of these localized creatives in our campaigns. With all these new creatives, we were able to appeal to a broader audience in Japan. But, we wanted to challenge ourselves to create an even bigger impact.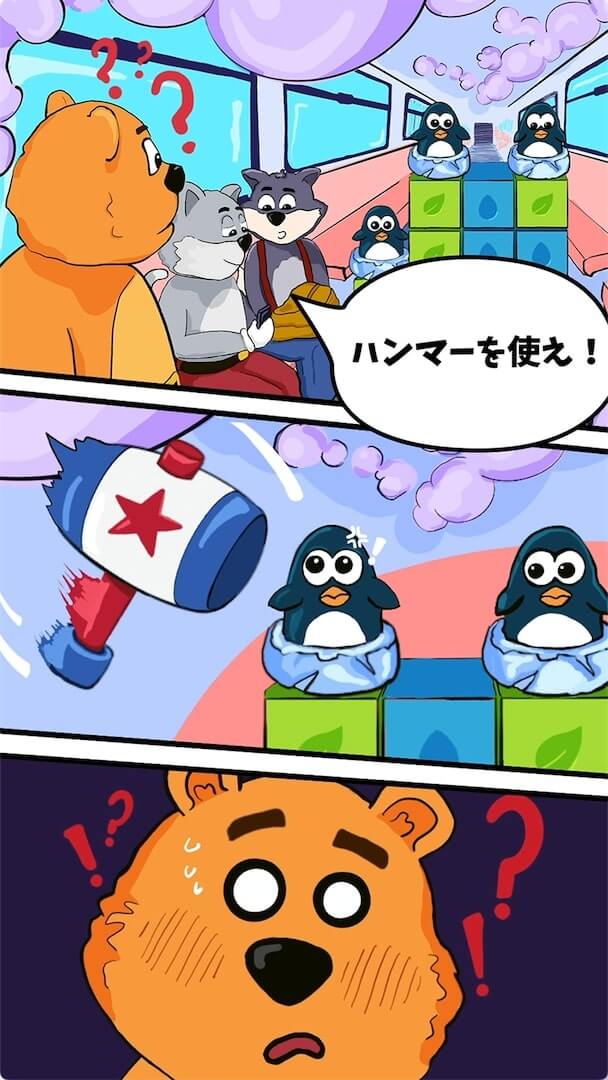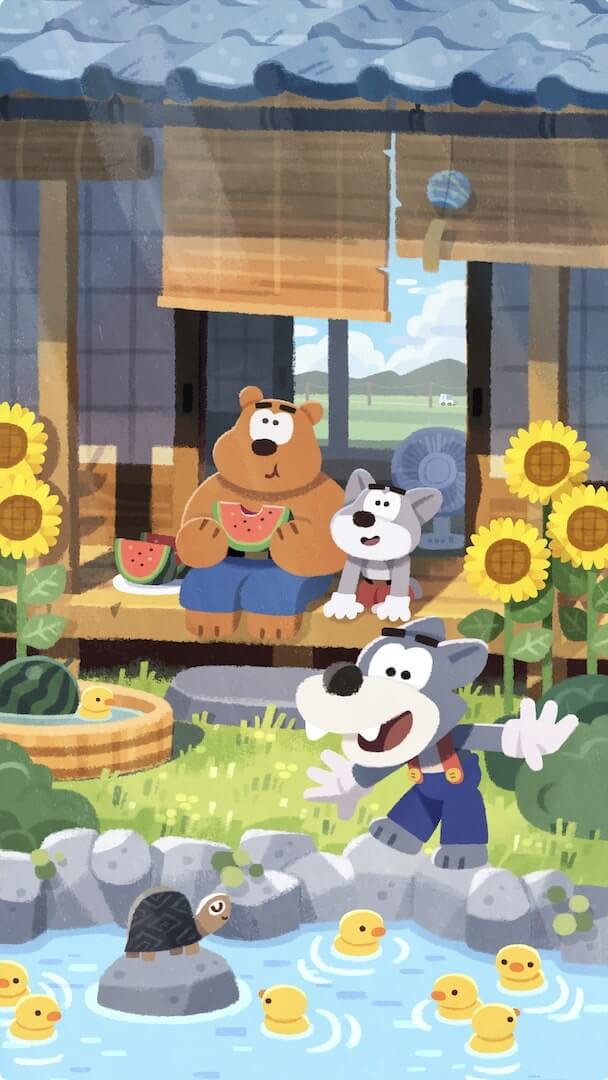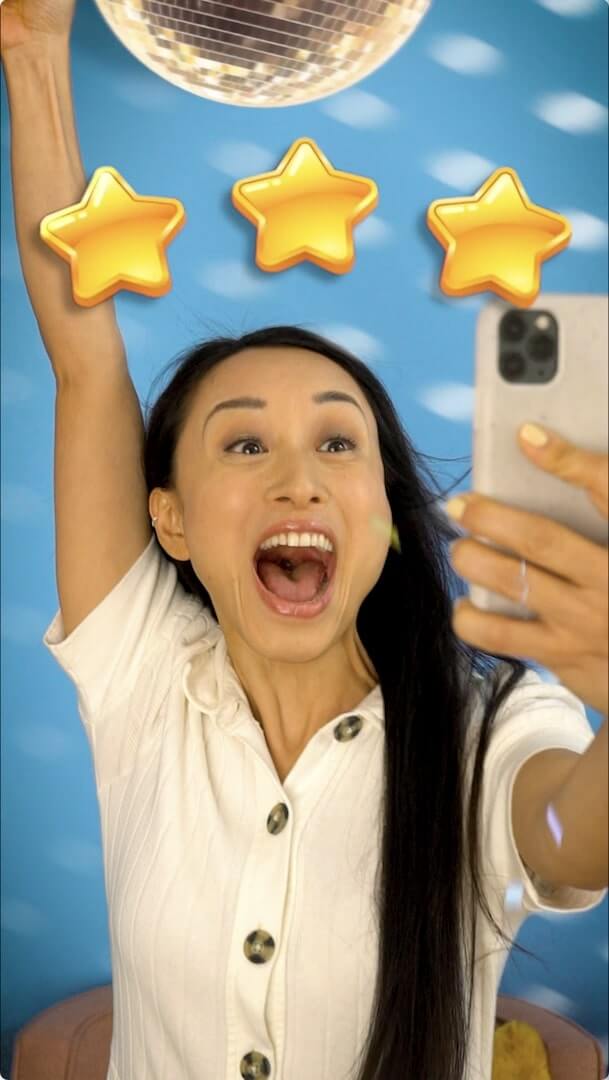 After a series of discussions, we came to our boldest idea so far - running a nationwide TV campaign in Japan!
TV in Japan is still a big part of people's daily lives. That being said, running a successful TV campaign is very challenging for any company outside of Japan due to its unique & localized culture. Running a TV campaign in a country that we have no knowledge of was challenging, but this was the part that got us excited most.
We continuously discussed with our local partners and learned more about what Japanese audiences watch and engage with. Understanding the market and coming up with a suitable creative strategy was crucial for being able to impress different audiences and convince them to try our game.
After evaluating all different options such as creating a 3D version of characters, filming a live action story, working with a celebrity etc., we decided on a creative route that we believed would appeal to our Japanese audience most. We selected an animation studio that had the most visually stunning artworks we saw, to create our Toon Blast characters in Japanese anime style and show them on a fun adventure in a short animated movie. Creating our characters Bruno, Wally and Cooper in such a different style and working on the production was a challenging process, yet it was quite informative and fun. At the end, we created two amazing short stories that our whole team loved.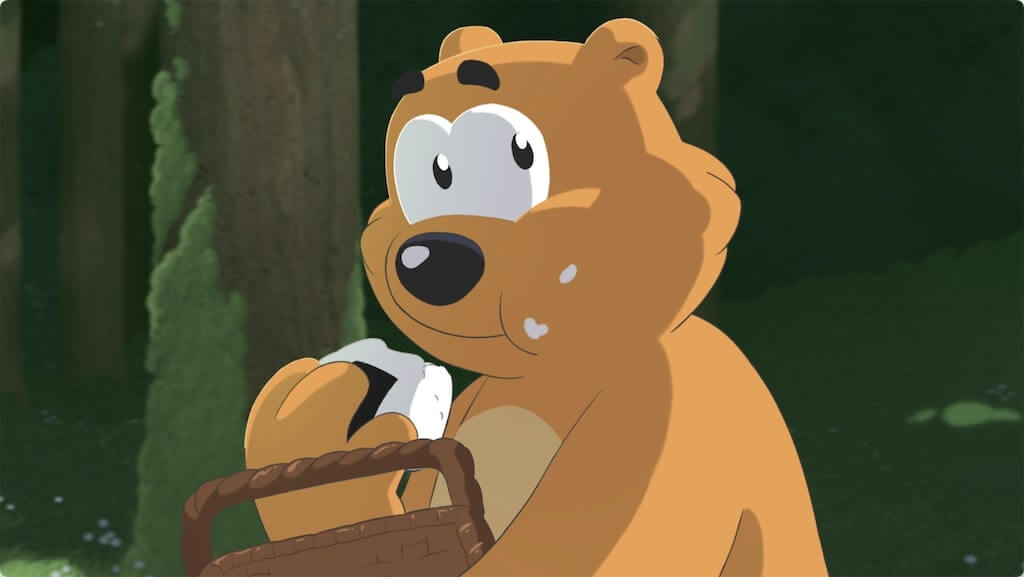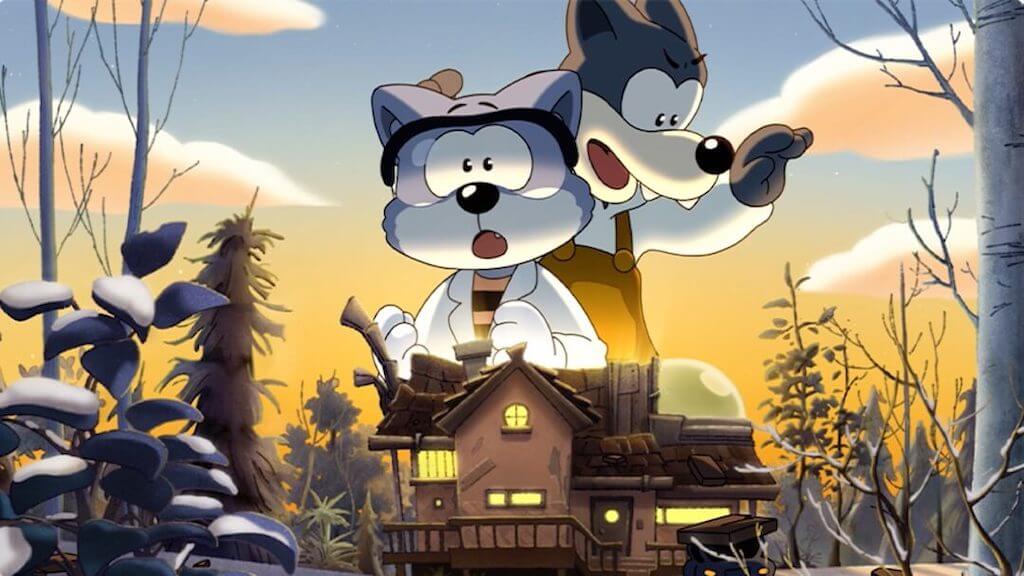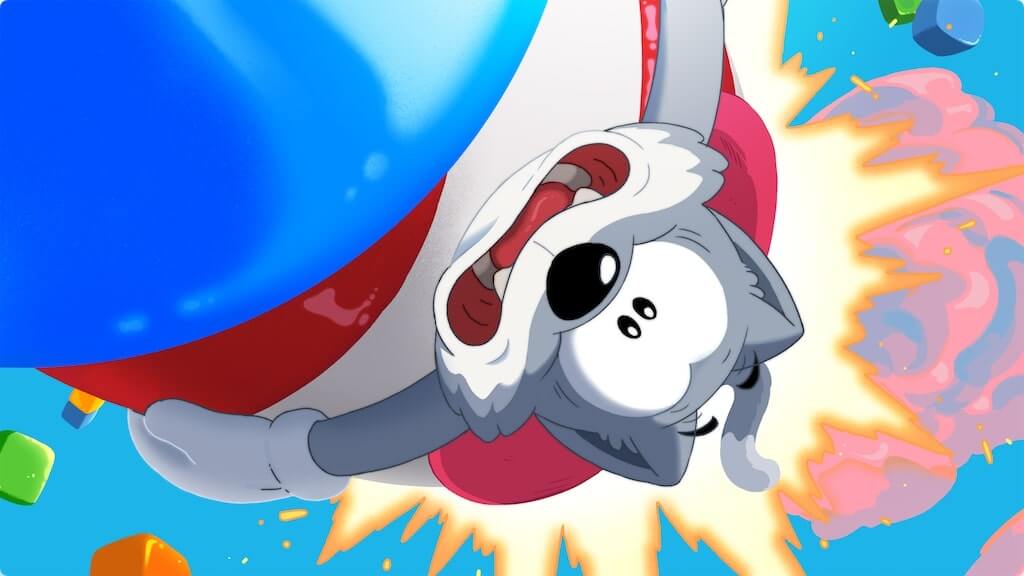 Having creatives in anime style was a great start for us but we did not stop there. We wanted to adopt more unique approaches for creatives.
From our previous campaign with Ryan Reynolds in the US, we know how big of an impact working with an A-list celebrity can generate. So, to take it to the next level in Japan, we decided to collaborate with a local celebrity.
We partnered up with one of the biggest agencies in Japan to find a creative concept and to help us work with a national celebrity. After tons of research and countless meetings with the agency, we finally got an idea and a celebrity that we were excited to work with. We decided to make a live action video starring award winning actress Suzu Hirose (広瀬 すず), where we turned the famous Shibuya Crossing in Tokyo into a colorful Toon Blast disco.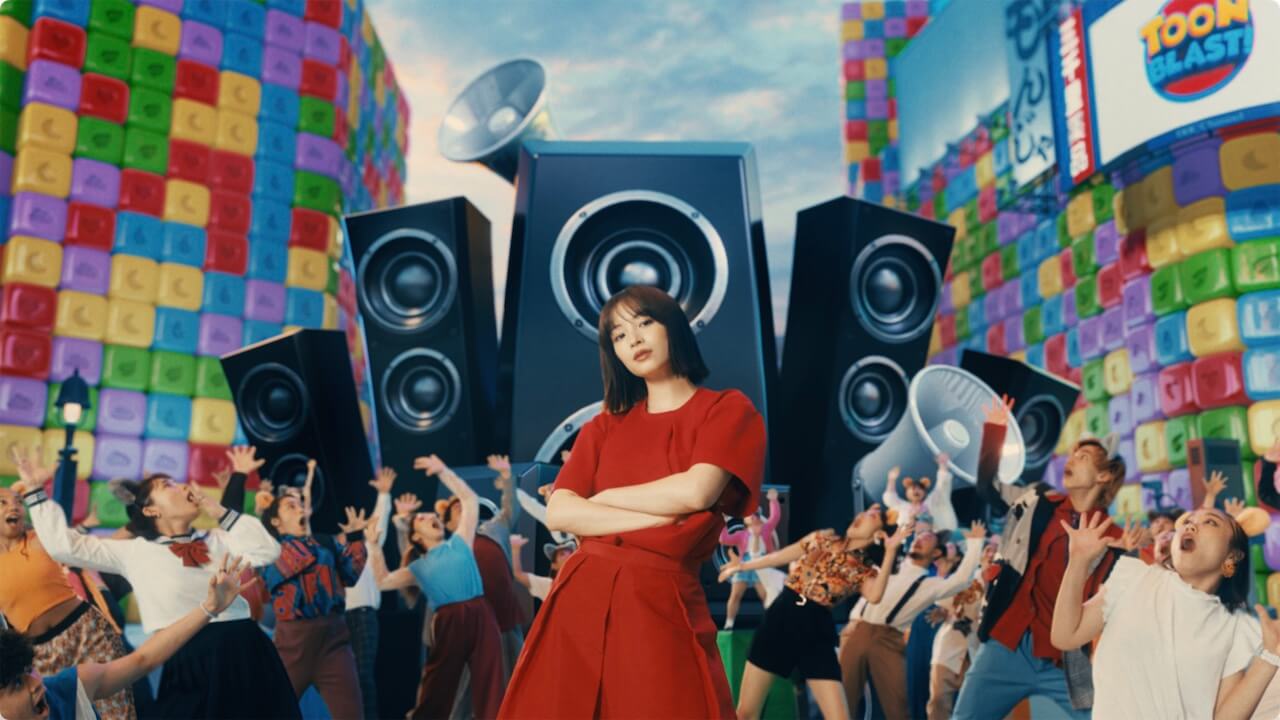 The production process was quite intense. It was a very unique experience for the team. The concept involved a lot of details like music, choreography, special props, and CGI. Even though we were eager to fly to Japan to be involved in the process in person, we weren't able to because of the COVID-19 pandemic. Despite this setback, we were able to work very closely with the agency and production team through online meetings and be involved in every step of the production process – we even remotely attended the shooting.
After weeks of planning, a day of shooting, and weeks of post-production, we did it – we had created a Toon Blast disco with one of the top actresses in Japan singing and dancing with 30 dancers in the middle of one of the world's most iconic settings, Tokyo's Shibuya Crossing.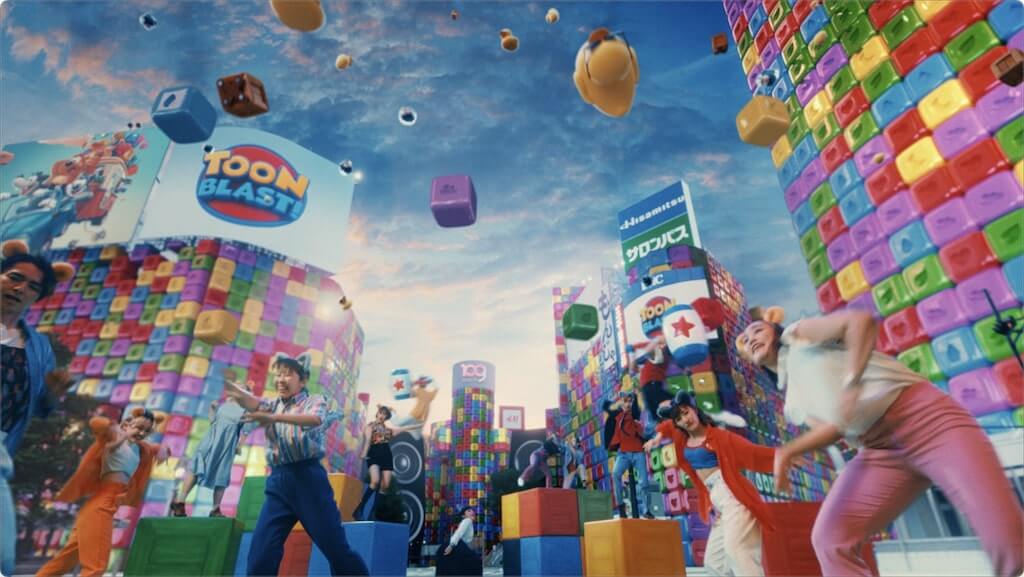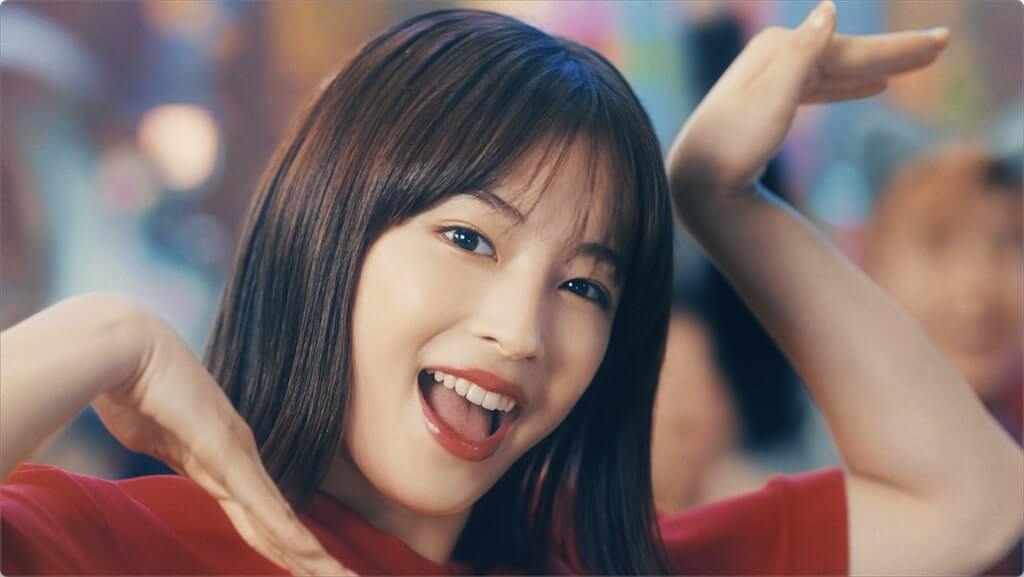 To have the most impact, the creatives needed to be shown to the right audiences at the right times. The team shifted their focus to the other crucial part of a TV campaign: media buying.
TV in Japan is very localized and region specific – there are more than 120 channels across the nation, all with specialized content for each area. We partnered up with one of the biggest media buying agencies in the region, to help us build a strong buying strategy. We put a lot of effort into understanding the best channel/time/show combinations by using different creatives to maximize impact.
We ended up running three different TV campaigns throughout 2021. Our ads were shown in more than 30 areas across the nation and generated more than 2 billions impressions in total, reaching approximately 100 million people in Japan.
The reactions to the creatives were even better than we expected. Through surveys and social media, we discovered that people found them fun, lively, and cute. These positive reactions were also reflected in our data. Our daily downloads and active user numbers soared at a rate that we had never seen before.
​​Achieving all this in one of the toughest markets to enter and in such a short period of time, was very challenging – but we put learning as our utmost goal, focused on understanding the users, and made sure we tested everything on our way to make Toon Blast among the top three puzzle games in Japan.
In the end, this approach led to an unprecedented success story in Japan, where we still continue our journey to become the number one puzzle game.